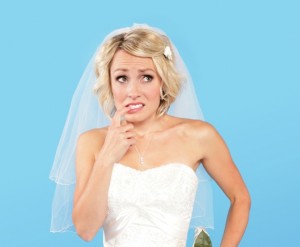 Among the top 10 questions asked by brides is the questions of who pays for what among the wedding expenses. I think the answer is largely dependent on whether you're wedding and situation is traditional or non-traditional. By tradition, the bride/brides family pays for most of the wedding while the groom/grooms family pay for things such as the wedding and engagement ring, rehearsal dinner, honeymoon, gifts for the bride, gifts for the men participating in the wedding ceremony (typically ushers and groomsmen), wedding license, and alcohol. Non-traditionally but among recent trends is that of weddings being paid for in majority by costs being split between the bride and groom. In such cases, it really depends on what each can afford. For our wedding, we paid for many things with contributed gifts from family and family friends on either side to help us out. My grandparents offered to pay for our food and gave us our choice of their time-share for the year to use for our honeymoon. A family friend offered to cater our wedding for free. My husbands parents paid for the rehearsal dinner, made MANY pastries and desserts for our reception and allowed me use of their vast array of antique dining and serving ware for my vintage themed reception. My husbands grandfather offered to pay for a portion our decorations (SUCH a sweet little Italian man!) Aside from that, my husband and I paid for anything else. From the beginning it may be a good idea for both you and your fiance to talk to your own families and get a feel from them if they will be able to/want to contribute to your wedding and what those things are in order to know what will need to be taken care of by the both of you and budget accordingly. Non-traditional weddings, I would say, make a budget even more VITAL as you will need to know what expenses you'll be paying and saving for, when. Make sure you are planning ahead and are giving yourself enough time between your engagement and wedding to make or have saved the money you need to pull your wedding off.
Another thing I think many brides wonder is what the bridesmaids and groomsmen should be paying of their expenses to participate in your wedding. In the beginning I thought to myself, "I'm asking all these people to pay all these expenses to come and support me?! I can't ask them to do that!!!" Here's the thing (which our wedding party practically forced us to comply with) they are your friends and you are asking, and they are accepting to be there to support you on one of the most important days of your life! We paid for our girls bridesmaids dresses and we tried to take care of most of our wedding parties' meals while they were in town as well as a way of taking care of them for being there to take care of us. Heck, you may even decide that paying for their attire or flight is what you'd like to for their gifts but based on simple logic, if they are truly your friends, they will be honored to do whatever it takes to be there for you because that's what they (friends) do.
That said, I will note that in our wedding, we had sleeping accommodations for our party. In 100% of the weddings I've been a part of that had a long distance bridal party, a place to sleep was planned and provided for the entire party until the morning after the wedding. If your wedding party is local, I'd at least consider having them stay with you and the groom the night before the wedding for both moral support and logistical reasons.
Initially this can feel a bit overwhelming if talking about money with other people is hard for you. I know that it's not fun BUT if you get this kind of stuff done early out, only the fun stuff is left as you get closer to your big day. You've got this!
Hope this helps!!